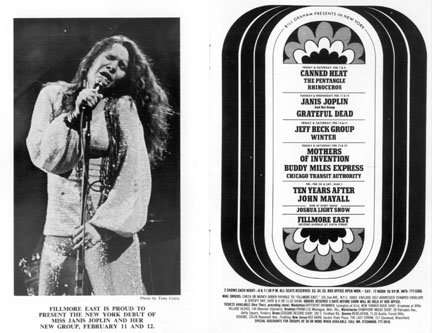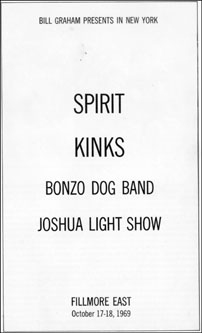 The program also had a schedule of upcoming shows as well as listings for other venues around town.
Looking back, one could see the changing of the guard as the second wave of the British Invasion hit the shores of the Eastern seaboard. Iron Butterfly would not survive the assult from their opening act, Led Zeppelin.
Here is some neat stuff from the Fillmore. From left: An unused ticket to the October 3, 1970 Johnny Winter show. A rare and much coveted back stage pass. On Tuesday nights, the Fillmore presented Amateur Night and you could go and see several upcoming bands for only $1.50. Why doesn't anybody do that today? These items are from the collection of James Acunto.