The Bottom Line
The neighborhood around the Bottom Line may have changed a bit (become more upscale!) since the early 70's, but you can still count on the same great music, menu and venue. The Bottom Line offers up some of the same names that have been appearing there for more than 30 years, as well as some new names in the music scene.
The Bottom Line web site is www.bottomlinecabaret.com.
BOTTOM LINE ARTIFACT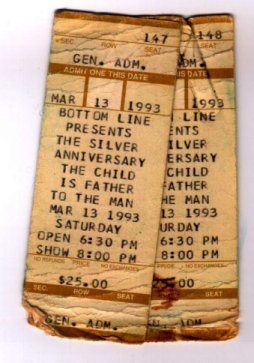 Thanks to Bob Levy for submitting these ticket stubs. The night of this show was a blizzard in NY forcing him and many others to miss this great show featuring Al Kooper.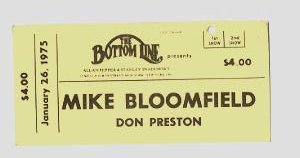 Thanks to Don Aters for this scan of a Mike Bloomfield ticket.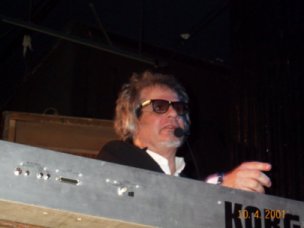 The Legendary Al Kooper performing with the Funky Faculty at the Bottom Line in October 2001.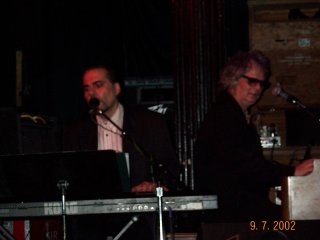 Al Kooper & Jimmy Vivino - The Self Righteous Brothers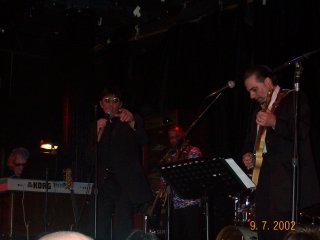 The Self Righteous Brothers visited by Mark Lindsay