This Web Site Is Brought To You By
AND

ARTIFACTS
If you have any Fillmore East memorabilia such as ticket stubs, programs, photos, why not share it with the world? Send your info to: webmaster@fillmore-east.com.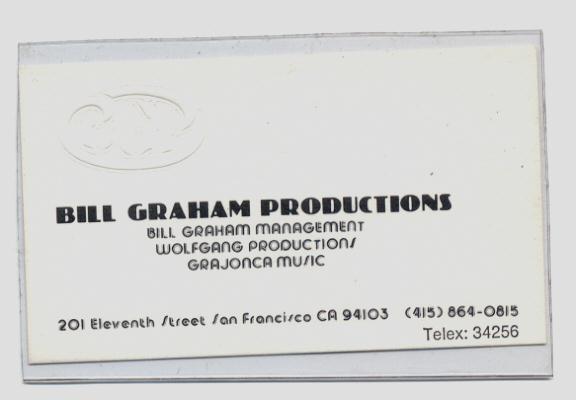 Bill Graham Business Card Courtesy of Don Aters



Fillmore West Stickers Courtesy of Don Aters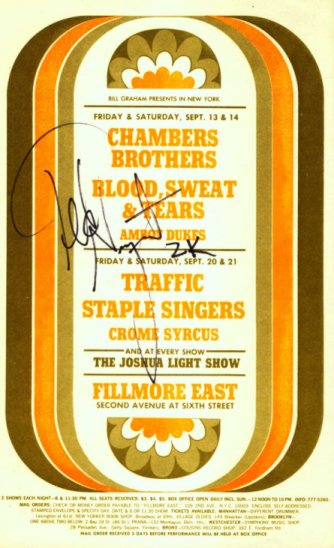 Courtesy Of Larry Zinn who also sent us this:
I'm the monitor engineer for the Paul Shaffer Band. Have been for 11 years. Not a bad gig. I've gotten to work with just about everyone. Ted Nugent completed my working with everyone that was on my first Fillmore Show. I've enclosed a jpeg of the postcard. I'm not sure if there was ever a poster for this show or not. Anyway Ted signed it when he was sitting in about a year ago I think.

Courtesy: Jack Weston